Hollywood and the average Joe have developed an unspoken rule in the entertainment industry.  That rule states "We'll give you a happy ending and some cool shit to look at, as long as you don't use logic when trying to analyze our plot."
V for Vendetta – In the future (Britain), a totalitarian regime has come to power. They have done so by kidnapping and killing blacks, gays, Muslims, Jews, and communists, then releasing a deadly virus.
Having successfully overthrown the government and coming to power, the Norse fire regime holds a tight grip on the society, in which official police are silently permitted to commit rape and other crimes. Essentially, a group of people didn't like the government, so they killed and wreaked chaos until it changed to their will. V, a survivor of one of the test centers for the virus that was released, dons a Guy Fawkes mask, and sets to work freeing the people.
Ironically Ineffective Because:
His goal was to rid the country of a government that escalated to power through killing, chaos, and destruction. How does V accomplish this? With his accomplice Evey, he blows up government buildings (destruction), sends free Guy Fawkes masks to everybody in the country to wear (chaos), and has the leader of the regime killed. He then kills the next in command and his 12 machine-gun bearing soldiers using knives (death) after totally bad-assedly telling them exactly how he'd kill them.
If you have a second grade education and are not the former US President, you already see where we're going. V ridded (not a word) the country of a government that had come to power through death and violence by killing and violencing (also not a word) the shit out of that government. It's OK, we scratched our heads too.
The Life of David Gale – This movie, released in 2003 starring Kevin Spacey (Also known as that guy you thought was John Cusack), is a story about a plot to prove how bad the death penalty is. The plot is centered around named David Gale, played by John Cusack Kevin Spacey. David Gale is on death row, awaiting execution for a crime he did not commit, the rape and murder of Constance Harraway, his friend and fellow anti-death-penalty activist. Constance Harraway basically kills herself slowly and painfully (because she has cancer) by wrapping a plastic bag around her head and tying her own hands behind her back, then leaving evidence that John Cusack Kevin Spacey did it. The point she is trying to make is that the death penalty should never be used, because it is possible to execute innocent people. The video that proves his innocence is held by her friend under the condition that he release it to the press 5 minutes after David's execution. What a bitch!
Ironically Ineffective Because:
John Cusack Kevin Spacey was in on it from the beginning. If you watched the epilogue (in between popping aspirins and trying to keep up with the plot twists), the reporter John Cusack Kevin Spacey hired to prove his innocence receives an envelope from a stranger, most likely another anti-death-penalty activist. In the video, she sees that John Cusack Kevin Spacey approaches the already dead woman, with someone else in the room (The guy who was supposed to hold on to the tape), and deliberately leaves his thumb print on the plastic bag she was suffocated with. Yes, wrap your head around that one. This movie could be boiled down to a crispy, deep-fried murder-suicide used to protest the death penalty. If John Cusack Kevin Spacey was innocent, his thumb print would never have been on the bag, and he never would have been convicted. However, he wanted to die, as demonstrated in the epilogue. Unfortunately, the fact that he died in the first place defeated the cause he was dying for: that innocent people can be executed.
Crash – This movie is set in the city of Los Angeles, California, and stars racism.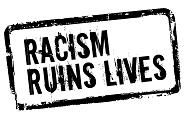 Well, racism and a few supporting actors, though the word 'actor' is a gross overstatement of Brendan Frasiers abilities.  The point of the movie is to show that racism is bad for everybody. The plot of the movie, as difficult as it is to follow, centers around a catalyst carjacking. Two black guys carjack two white people. Then cops shoot cops, whites shoot black, latin Americans complain a lot, and people realize their racist and/or bigot ways.
Ironically Ineffective Because
Despite being a movie designed and written to portray racism in a bad light, it's obvious that the writers Paul Haggis and Bobby Moresco really hate Asians. Throughout the entire movie, not a single Asian person is portrayed in a positive light. In fact, the closest they come to being portrayed in a positive light is when Anthony, the black carjacker, decides not to sell them to his pseudo-employer for $500 each, and instead releases them. Into Chinatown. How incredibly thoughtful and not racist at all. On behalf of the movie, he pays the all Asians (represented by the trafficked Asians) reparations – in the amount of $40.
The Butterfly Effect –
The movie, written and directed by Eric Bress and J. Mackye Gruber, may be a blockbuster movie, but it carried a heavy message with it. The message is, simply put, don't fuck with the past. That's it. Even the title refers to the theoretical effect a single action could have on the world at large.  Many, many times, Evan Treborn (played by a douchebag you love to hate) goes back in time by reading a book and squinting. Then, he tries to change his past, to make it nicer, because no one else has had a shitty past. During his feeble attempts, every damned thing he does makes it worse, from prison blowjobs, to appendages blown off, it gets progressively worse. You just don't fuck with time travel.
Ironically ineffective because:
In order to fix everything he's done, he travels farther back in time than he ever has, and prevents himself from being friends with the gorgeous Amy Smart (a bad move, we'd say).
That, in turn, solves his problems, and makes everything better for everyone involved. Yup, because time travel was such a bad idea and destroyed his life, he went back in time further, and fixed it.
Snow White And The 7 Dwarfs – The point of this time-old fairy tale is to not take candy from strangers. Or combs. Or laces. Yeah, it's pretty much 'Step moms are a bitch, and avoid strangers.'
The creepy queen thrice disguised herself as an evil old wench and tried to kill Snow White by lacing her up tight, combing her hair with a poison comb (we don't get that one either), and by giving her an apple to eat. Each and every time a stranger presents themselves to Snow White, she almost dies.
Ironically Ineffective Because:
Snow White was saved (by a stranger). Some prince stumbled upon the sleeping 14 yr old girl, decided she was hot, and ran off with her. At some point, the apple, which was stuck in her throat, became dislodged, likely by some prince-attached object. She woke up, saw this strange prince-like man she'd never met before, and decided to marry him. Fuckin' kids…
If you'd like to follow John Scrovak's ramblings here and at Cracked.com, feel free to stalk him on Facebook or Twitter