I think its time to pass my torch of Master Wingman, to my good friend Zack.  You see, usually its me who keeps the fat roommates occupied so my buddies can get play without the headache of "Fatty Mc Cock Block" butting in.
I never did mind because I feel there is a lot of honor in getting your buddies laid.  And if I'm being brutally honest, my binge drinking usually won't allow me to "rise to the occasion" at the end of a rough night.  So I've always told myself, if I'm going to end up in a state where I won't be able to roll in the hay, I might as well become the best Wingman ever.
The other night this all changed.  A group of us went out for drinks and mingling and I decided to keep my drinking to a minimum (4 Jager bombs, 1 Irish car bomb and a handful of Budlights).  By the time we hit the second bar I was still feeling fine and was not really in the mood to break out the Wingman skills just yet.
An hour later we're all feeling good and I spot a cute latina giving me glances.  Sweet!  There was a small problem though.  You guessed it!  She was rolling with a girl who could've passed as a linebacker for Nebraska.
Before I could even develop a game plan, I see my friend Dan whisper something to the linebacker.  He later told me that he said "Hey thats my buddy Zack behind you, its his birthday and he hasn't even gotten a kiss yet".  Dan is evil.  For starters, it wasn't Zack's birthday.  Also if you're going to use a line like that – it should be with a hottie, not a Mack truck.
Events that followed:
Mack truck dances with Zack
Mack truck makes out with Zack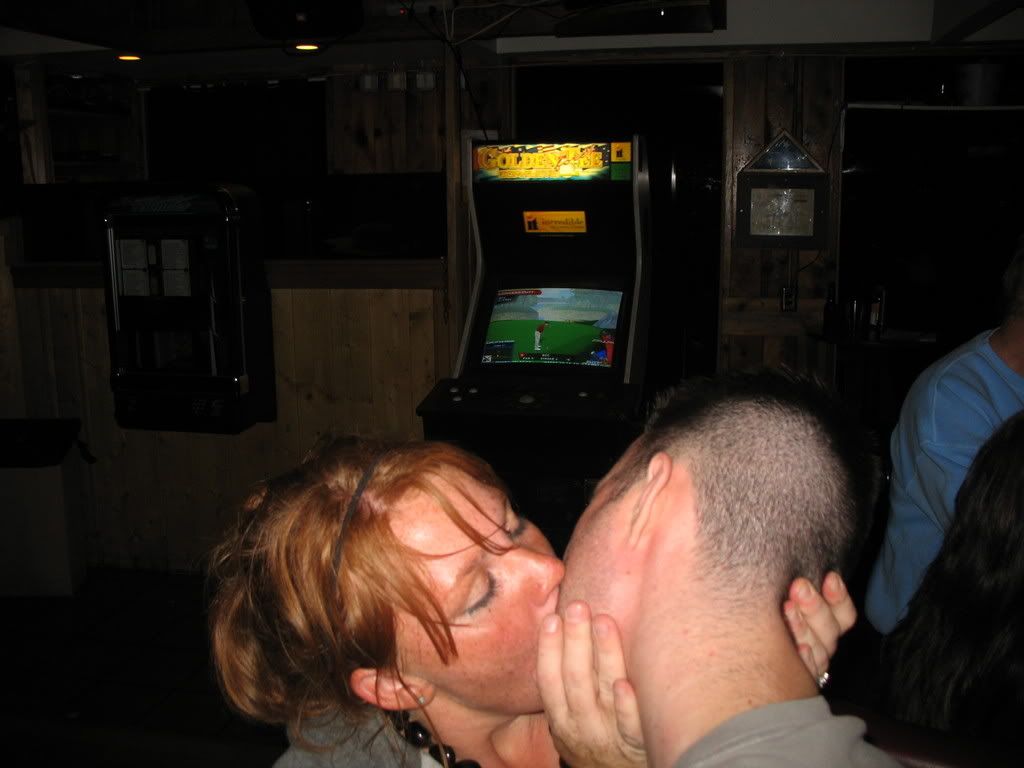 Adam shoots some video, I pickup on the other roommate, get drunker than 27 indians, and call it a night.
Zack's phone call to me the next day went something like this:
Zack: What happened last night?
Me: You made out with a fatty.
Zack: Ohhhhh what?
Me: Yea man – Embrace it, I'm passing the torch to you as Wingman of the Year!
PS – Ladies this stallion is single.  If you live in the SoCal area and look…well looks obviously don't matter to him so lemmie know if you want his myspace url!